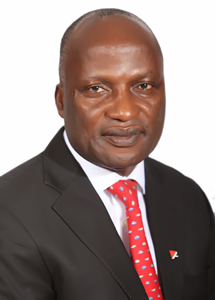 Mr. Joshua Maikori
Director
Mr. Maikori was a Director in the Office of the Accountant-General of the Federation having performed directorial roles at the Presidency and the FCDA, all in Abuja.
Mr. Maikori, having risen through several positions at the FCDA provides ASO with a vast knowledge of matters related to property and procedure in the FCT. Adding to his experience with Sherman Bass Trent & Co. (Chartered Accountants), UK, he has also spent periods of his career working at the Ahmadu Bello University, Zaria.
An accountant by training, he has an MBA from the University of Hull, UK and holds postgraduate qualifications from the London School of Accountancy, UK; ASCON, Badagry, Lagos and the Royal Institute of Public Administration (RIPA), London, UK.