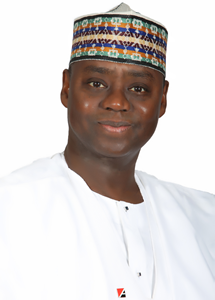 Dr. Musa Ahmed Musa
Director
Dr. Musa Ahmed Musa is currently the Chairman Board of Directors of Abuja Property Development Company. He is the Group Managing Director of Abuja Investment Company Limited and the Chairman of the Board for Abuja Urban Mass Transport Company and Abuja Markets Management Limited. He also Chairs the Board of Abuja Auto-Complex Limited and sits on the Board of Abuja Leasing Company Limited.
Dr. Musa has a long serving experience of over 18 years in the Public Service, part of which was as a Counselor on Economic and Multilateral Affairs, Embassy/Permanent Mission of Nigeria, Vienna, Austria. He also served at the International Economic Cooperation Directorate (IECD) and facilitated Foreign Affairs on International Monetary Fund (IMF), World Bank, African Development Bank and other notable affairs. He also served as the Senior Special Assistant (Finance and Economic Matters) to the Honorable Minister of the FCT.
He holds a Degree in Government and Politics from Maryland University, in the United States, a Master's Degree in Business Administration from Central Michigan University and a Ph. D in Political Economy & International Relations from Howard University Washington, D.C.