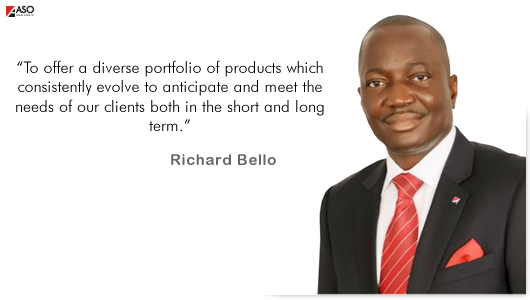 Richard Bello is a highly experienced Banking/Finance Executive of 25 years of hands-on experience in strategic planning, business unit development, project/product management and system engineering strategies.
He was a Vice President of Marketing at Principal Financial Group, a Fortune 500 and leading Financial Investment and Retirement company in USA. He has held several positions at Bank of America as Senior Personal Banker, Small Business Specialist and as Financial Center Manager.
Prior to migrating to the United States, he worked at Equity Bank in several capacity as Internal Auditor, North: Head, Risk Management in charge of North and later as Head of Public Sector. He started his career as a Trainee Accountant with then Coopers & Lybrand. He holds a B.Sc. degree in Mathematics from the University of Jos and an MBA Finance degree from Strayer University, USA. He has attended several courses in Finance and Risk Management, Leadership & Strategy, Business Analysis and Marketing at NYU Stern Executive Education, USA.
While in ASO Savings and Loans plc he held the positions of Divisional Head, Retail Banking Group Institutional Banking Group, Real Estate Inventory Management (REIM).
He is currently the Executive Director of Union Homes Savings and Loans plc.