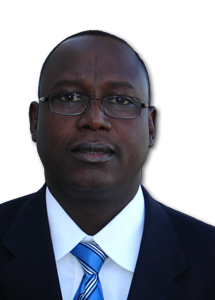 Ali Mohammed Magashi is a graduate of Aeronautical Electronics and Telecommunications Engineering, from Nigerian College of Aviation Technology, Zaria. An Avionics Engineer, a Flight Engineer, and a former Instructor and National Examiner on the Boeing-727 aircraft.
He has attended executive programs in Corporate Strategy and Strategic Finance at Harvard Business School, International Housing Finance at Wharton School and Fannie Mae Institute, in the United States of America.
He held the position of Deputy President of the Mortgage Banking Association of Nigeria (MBAN), and created the largest pool of perfected NHF mortgages ever in Nigeria. While at Jigawa Savings and Loans Limited he successfully turned around the moribund and obscure outfit into a national household name in Mortgage Banking. He was also in many State and Federal Government Committees on Land Reforms and Housing Finance.
He was a consultant to the World Bank on Housing Finance, Land Reforms and Urban Renewal, and Doing Business in Nigeria (DBN), and was the coordinator for the Nigeria Vision 20:2020 National Technical Working Group on Housing, and later selected to serve on the 27 man Central Working Committee that produced the final blue print for Nigeria.
He is currently the Aviation Consultant and Advisor to the Asset Management Corporation of Nigeria (AMCON).
Ali teaches Real Estate Management and Mortgage Finance to MBA students at the Post Graduate School of Business of Bayero University, Kano